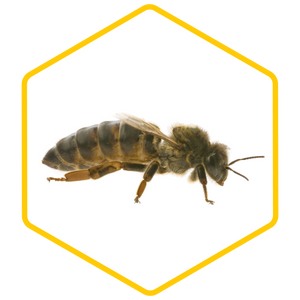 Imported Queens
IMPORTED QUEENS ARE AVAILABLE FOR PICKUP STARTING
SATURDAY, MAY 12, 2023
WHEN PURCHASING QUEENS PLEASE LEAVE YOUR OMAFRA BEEKEEPER ID # IN THE NOTE SECTION DURING CHECK OUT!
IF YOUR BEES ARE NOT REGISTERED WITH OMAFRA PLEASE FOLLOW THE LINK HERE TO REGISTER YOUR BEES. REGISTRATION IS FREE!
When purchasing queens online, they must be picked up the same day or the next business day-during business hours unless alternate arrangements are made by calling or texting Melissa at (519) 939-6687. 

WE DO NOT SHIP QUEENS
THEY ARE LOCAL PICK UP ONLY!!! 
Imported Queens are subject to availability and only available while quantities last
PLEASE SELECT LOCAL PICK UP AT CHECK OUT
Imported and Local Queens are stored in queen banks as standard procedure to ensure the highest quality of health and survival.
 Please note all orders for Queens are non-refundable